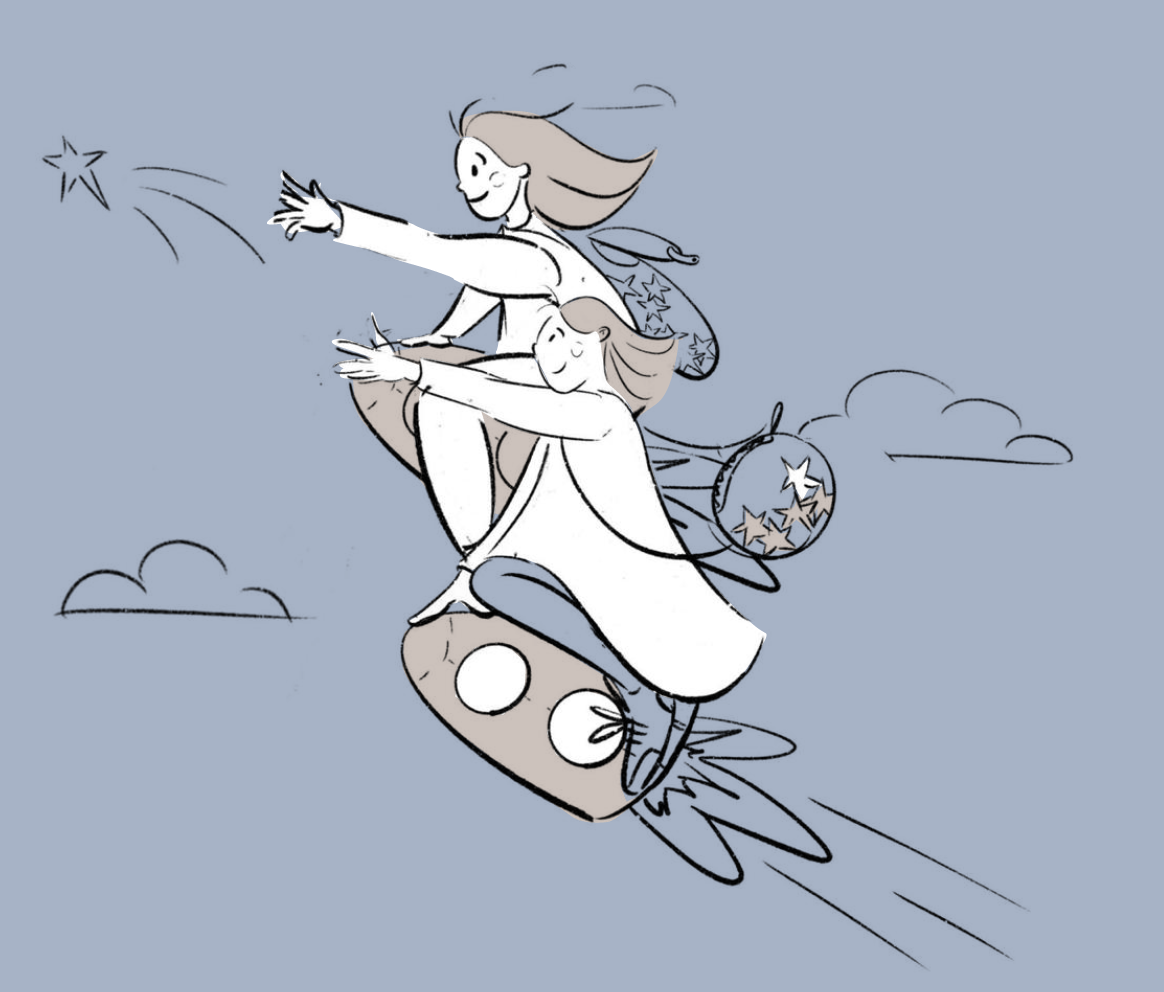 the founders of Polyglot Family, are convinced that bilingualism is the best birthday present a parent could ever give their child. But the earlier this present is given, the better.
We ourselves mastered languages in adolescence thanks to studying abroad, and our own children have been exposed to multilingualism from the day they were born. After all, language learning brings universal benefits to a child's brain: it trains logical reasoning, it stimulates curiosity, and it develops analytical and critical thinking. In our children's future, being multilingual will open doors to the world's best universities and will provide enviable career opportunities. But as mothers first and foremost, it is of even greater importance to know that bilingualism will give our children the priceless feeling that they are at home wherever they may find themselves in the world.
We very well know that the search for a native-speaking tutor, trained in education and with a 'correct' accent is only half the battle. The other, no less important battle is ensuring that this rare professional is the perfect fit for your family. Finding someone who will find their place in an existing attachment system. Someone who the children will be interested in and the parents will be comfortable with. We do not rely on luck nor chance – we believe in the programmed confluence of temperaments. This is why we have attentively learnt how to listen not only to our clients and but also to our candidates to ascertain the 'je ne sais quoi' they are looking for, without which successful partnership wouldn't work.
Offering families friendly, attentive and discreet agency support, something that we ourselves dreamed of, is the task we have set ourselves at Polyglot Family. When selecting companions for our children, we pay particular attention to that 'human factor' that is so difficult to reflect in a resume, but one that will play a vital role in educating and raising 'those who have the whole world in the palm of their hand'.